Trending...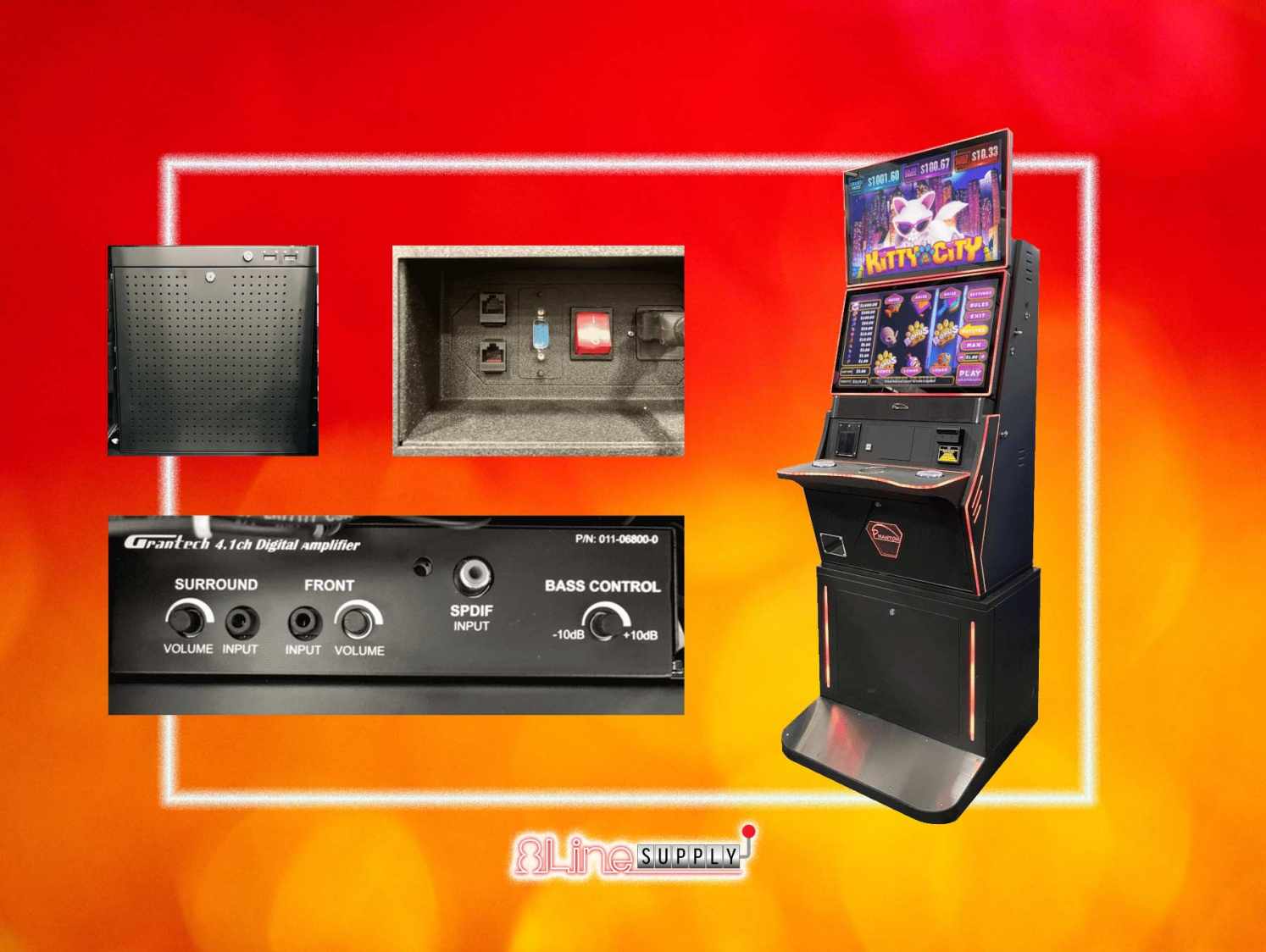 DE PERE, Wis.
-
WisconsinEagle
--
Touchscreen and non-touch monitors expand entertainment versatility
Providing your guests with options is an important element of your entertainment game setup. The selection of 8 liner machines from
8 Line Supply
has an upgrade with the new dual screen metal cabinet, featuring side-by-side Phantom 27" touch and Phantom 27" non-touch monitors.
The dual screen metal cabinet provides another high-quality option in our 8 liner machines collection. You also will want to check out our
Vertical 43" Screen Sitdown Deluxe Gaming Machine
. Both of these premium machines are in stock and ready to ship.
As with all of our
8 liner machines
, the dual screen metal cabinet comes equipped for card readers and thermal printers, and your choice of ICT A6 or Pyramid 7400 bill acceptors. Cashless options also are available, and external CAT5 and serial ports provide easy point-of-sale or accounting connections.
More on Wisconsin Eagle8 liner machines that provide a multi-media experience
8 Line Supply's
dual screen metal cabinet
comes with a spectacular sound system, complete with an amplifier and subwoofer. You can adjust the multi-color LED accent lights to one solid color, fade or strobe, giving you the ability to change up the look of your cabinet every day. The black metal finish gives it a classy look as well as sturdy protection.
The unit has options for both USB and serial connections for the touchscreen LCD, and you can connect video via HDMI, DVI and VGA inputs. You can configure this dual screen metal cabinet for single-screen or dual-screen use, and we include a marquee topper for when you are using the single-screen option. This particular unit includes a Standard Logic Enclosure that makes this cabinet Georgia-compliant.
Customized options are available for all of our 8 liner machines. We offer a two-year warranty on the dual screen metal cabinet's LCD, and a one-year warranty on all other parts. Contact us for shipping quotes to your location.
More on Wisconsin EagleAbout 8 Line Supply
8 Line Supply is a leading distributor of 8-liner, Cherry Master, Pot-O-Gold, coin pusher, vertical screen, and dual screen amusement and gaming machines. In addition, 8 Line Supply provides a full line of accessories from top brands in the industry including game boards, cabinets, LCD monitors, bill acceptors, harnesses, power supplies and more for customers throughout North America and around the world.
Customers are invited to place orders for 8 liner machines at
https://8linesupply.com
, call 920-347-0333 or visit the 8 Line Supply retail location at 2210 American Blvd. in De Pere, Wisconsin.
View the original post on 8 liner machines here (
https://www.8linesupply.com/8-liner-machines-sh...
).
Source: 8 Line Supply
---
0 Comments