Trending...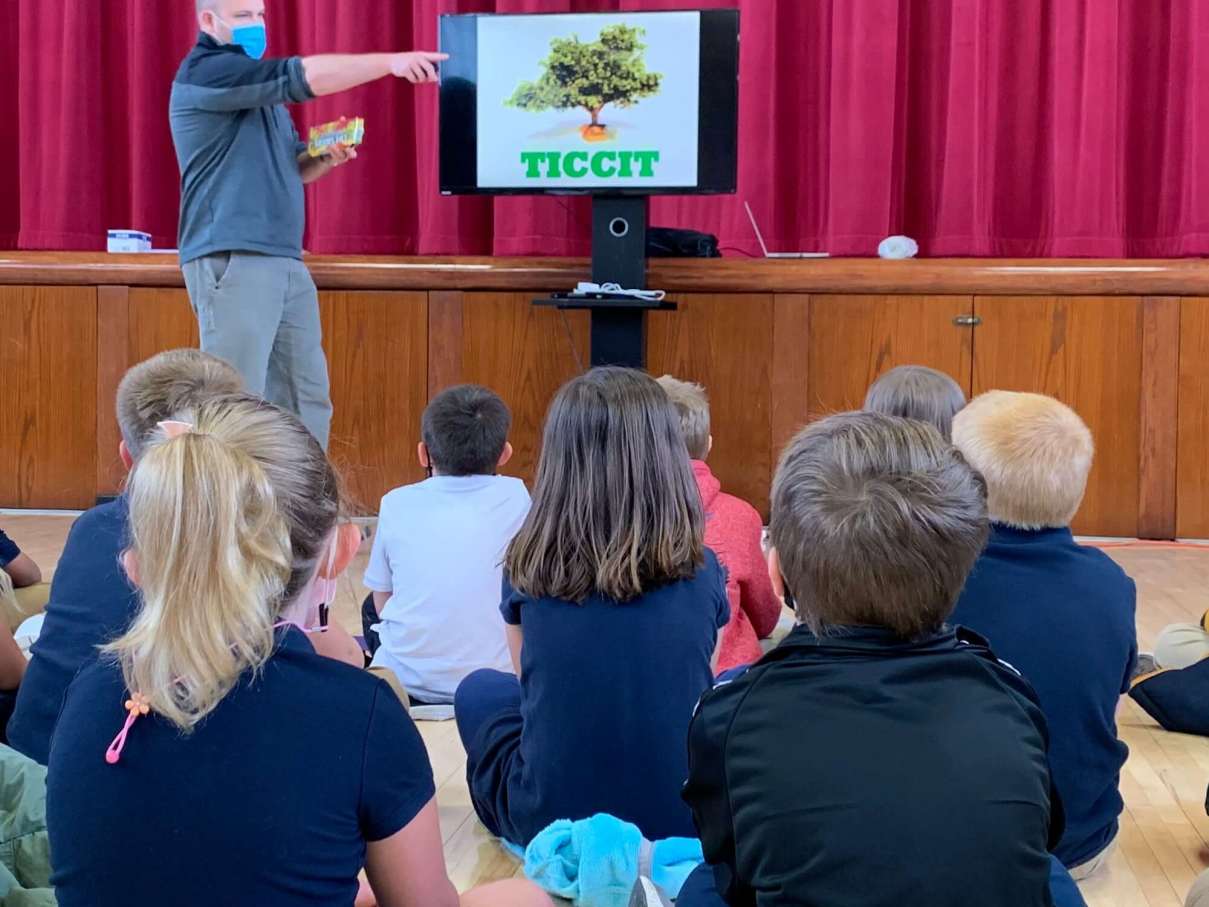 St. Joseph Catholic Academy students attend hands-on session
KENOSHA, Wis.
-
WisconsinEagle
-- Grade school students at St. Joseph Catholic Academy learned about the cycle of life from trees to paper and back to trees through a presentation from corporate neighbor, Colbert Packaging. TICCIT (Trees Into Cartons, Cartons Into Trees) is an outreach and educational program, designed by the Paperboard Packaging Council, for school-age students. The interactive session underscores the importance of recycling by demonstrating the life cycle of paper and paperboard packaging. After a lively slideshow discussion, students are invited to take home their very own tree sapling in a paperboard planter and witness the cycle first hand.
"Paperboard packaging is a renewable resource, and Colbert's commitment to sustainability includes supporting renewable energy through our investment in Wind RECs, and engaging in an ongoing effort toward zero manufacturing waste to landfill," said Corporate Compliance Manager Jeff MacDougall. "It's an honor to present this program and share our passion for environmental stewardship with the next generation."
More on Wisconsin Eagle
Created by members of the Paperboard Packaging Council in 2010, TICCIT now reaches more than 40,000 individuals annually. The program is available to schools, organizations, home schools and sponsors (like Colbert) across the country. Visit
ticcit.info
for more information. For more information about Colbert Packaging, visit our
website
.
Founded in 1959, Colbert Packaging has grown its repertoire of paperboard packaging solutions into one of the most comprehensive diverse and inventive portfolios in the industry, serving pharmaceutical, healthcare and consumer goods customers. Colbert's Kenosha, Wisconsin facility produces offset and flexographic printed folding cartons, pressure-sensitive roll labels and package inserts; the Elkhart, Indiana operation includes folding carton production and paper tray forming. Learn more at
www.colbertpkg.com
.
Source: New Leaf Communications Group
---
0 Comments